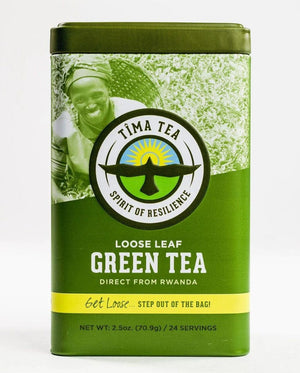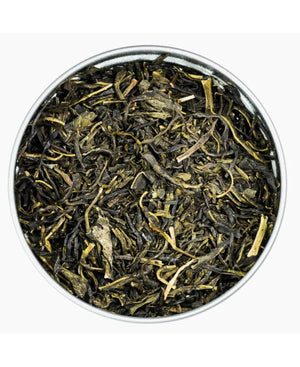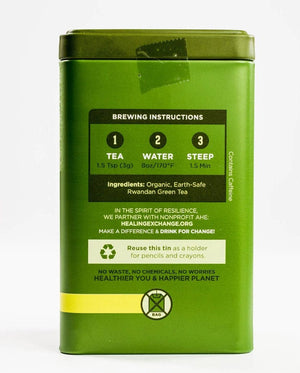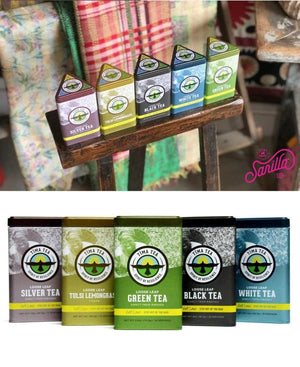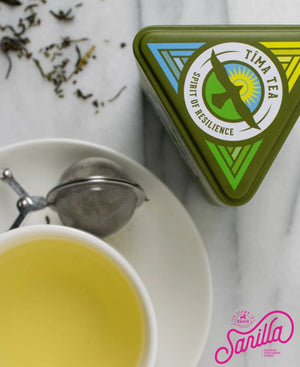 ABOUT:
Selected as "Best Green Tea" at the Africa Tea Convention, this award-winning tea is hand-harvested and steamed with no oxidation, creating a fresh, smooth tea with mild astringency and high antioxidants. Hints of peach and a unique earthy flavor. This is a premium grade OP which means we pluck only the top two leaves and they are twisted, leaving the full flavor and health benefits to be enjoyed. It is processed like a Japanese Sencha tea, steamed not fried.
Certified Organic. Certified Fair Trade. Certified WBENC.
PRODUCT HIGHLIGHTS:
Full leaf, minimal processing
Women-founded
Organically grown, pesticide-free
The purchase of this product helps to support a community of 100,000 people in Rwanda.
HOW TO ENJOY:
Simply drop a steep basket into the mug and measure according to the tin instructions. Less waste, better flavor.
PACK SIZE:
1 recyclable tin is about 20 servings and we now offer bulk bags 1/2 lb or 1 lb