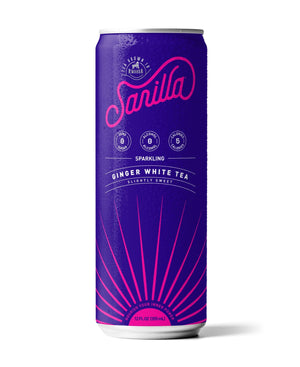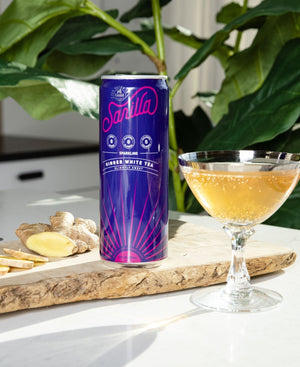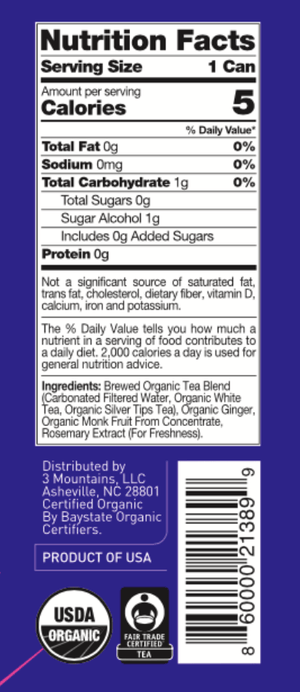 Our founder's favorite. Soft notes of ginger, balanced with elegant white teas without any bitter aftertaste.
Product Attributes
100% organic, regenerative ingredients
• Kosher, Non-GMO, Gluten-Free, Vegan
Free from artificial ingredients, sugar, preservatives
Naturally-derived polyphenols, antioxidants, amino acids
Plant-based energy (90 mg caffeine)
Ethical sourcing, positive mission
Description
Made with organic Rwandan silver & white tea, fresh ginger and pure monk fruit. No stevia or erythritol. Lightly carbonated and shelf stable, best served cold. 0 sugar, 5 calories per can. 0.00% ABV and no alcohol flavor.