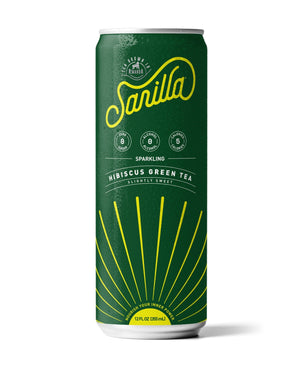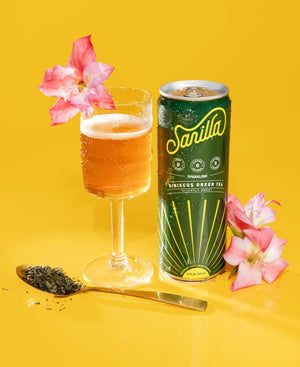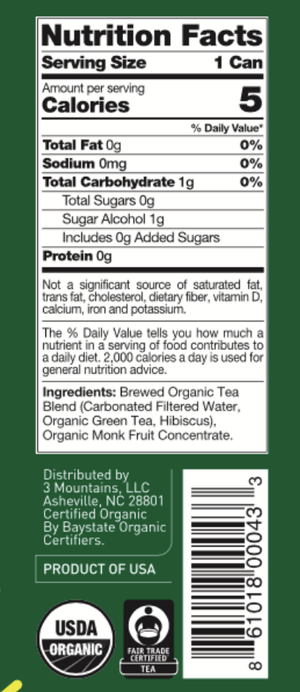 Our best selling flavor nationwide. Earthy flavors and keto-friendly. Cold steeped green tea is less bitter. Very light hibiscus.
Product Attributes
100% organic, regenerative ingredients
Kosher, Non-GMO, Gluten-Free, Vegan
Free from artificial ingredients, refined sugar, preservatives
Naturally-derived polyphenols, antioxidants, amino acids
Plant-based energy (70 mg caffeine)
Ethical sourcing, positive mission
Description
Made with organic Rwandan green tea and hibiscus, sweetened with pure monk fruit. No stevia or erythritol. Lightly carbonated and shelf stable, best served cold. 0 sugar, 5 calories per can. 0.00% ABV and no alcohol flavor.