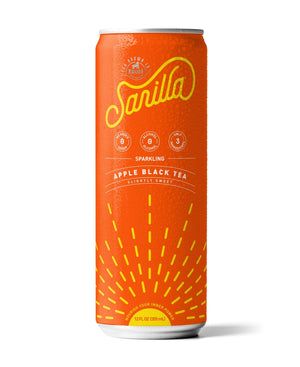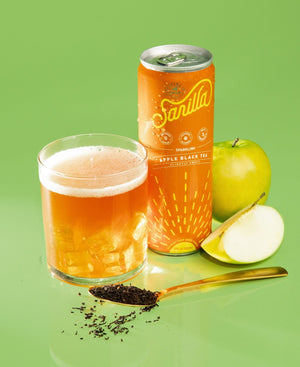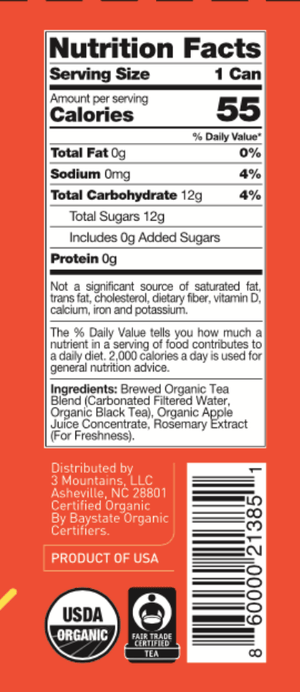 Our apple flavor has mass appeal and is perfect for the 'non tea person'. Refreshing after a workout and the ideal mid-afternoon pick me up.
Product Attributes
100% certified organic ingredients (only 2!)
Kosher, Non-GMO, Gluten-free, Vegan
Free from: artificial ingredients, added sugar, preservatives
Naturally-derived polyphenols, antioxidants and amino acids
Kid-Friendly and Sober-Safe
Ethical sourcing and positive mission
Description
Made with organic Rwandan black tea blended with organic apple juice. Lightly carbonated and shelf stable, best served cold. No sugar added. 55 calories per can. 0.00% ABV and no alcohol flavor.