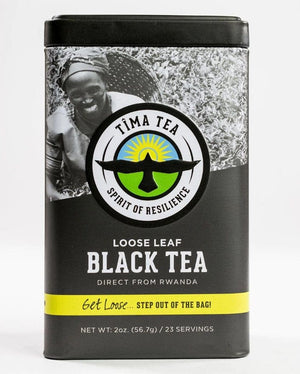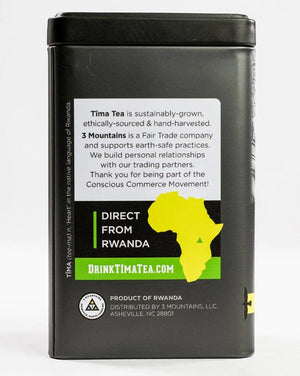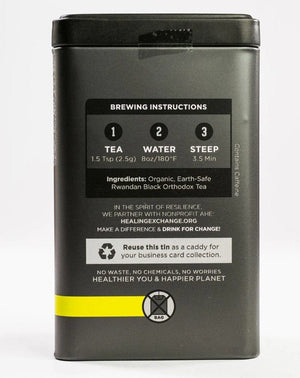 ABOUT:
Bright orange in color, this energizing tea has a unique character of Rwandan terroir. You will find this black tea as a base for Earl Grey. Sweet, round, nutty notes are balanced by refreshing acidity of high elevation grown Ceylon. Notes of rich molasses can be detected, naturally sweetening the tea. This is a premium grade OP1 which means we pluck only the top two leaves and they are twisted, leaving the full flavor and health benefits to be enjoyed.
Certified Organic. Certified Fair Trade. Certified WBENC.
PRODUCT HIGHLIGHTS:
Full leaf, minimal processing
Women-founded
Organically grown, pesticide-free
The purchase of this product helps to support a community of 100,000 people in Rwanda.
HOW TO ENJOY:
Simply drop a steep basket into the mug and measure according to the tin instructions. Less waste, better flavor.
PACK SIZE:
1 tin is about 20 servings and now available in 1/2 LB or 1 LB bulk bags.