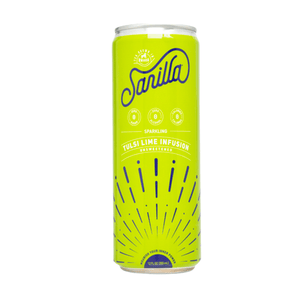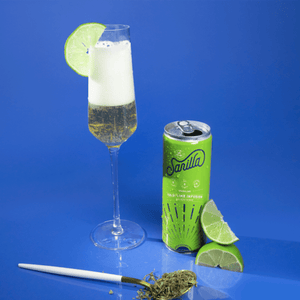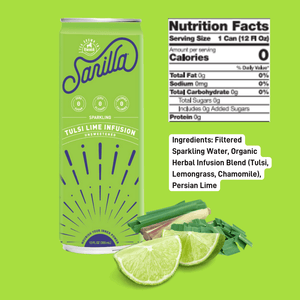 Our newest functional flavor, providing relaxation and calm benefits. The ideal evening unwind. 
Product Attributes
100% organic, regenerative ingredients
Kosher, Non-GMO, Gluten-Free, Vegan
Free from artificial ingredients, sugar, preservatives
Adaptogenic, calming
Caffeine-free elevated evening, alcohol replacement
Ethical sourcing, positive mission
Description
Made with organic tulsi holy basil, lemongrass, chamomile and sweet Persian lime. Lightly carbonated and shelf stable, best served cold. Unsweetened, 0 calories. 0.00% ABV and no alcohol flavor.