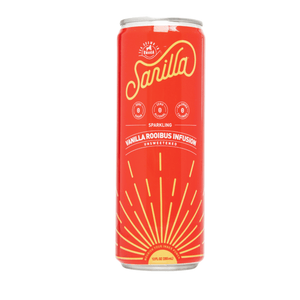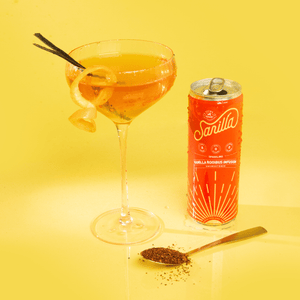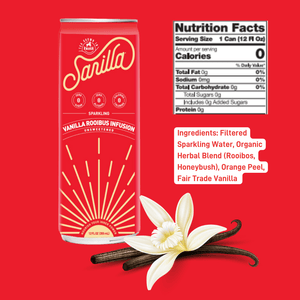 Known as "red tea" in South Africa, rooibos is a go-to daily cleanse for many.  Pairs beautifully with a meal. Crisp, refreshing, with notes of honey and vanilla.
Product Attributes
100% organic, regenerative ingredients
Kosher, Non-GMO, Gluten-Free, Vegan
Free from artificial ingredients, sugar, preservatives
Naturally-derived polyphenols, antioxidants, amino acids
Caffeine-free elevated evening, alcohol replacement
Ethical sourcing, positive mission
Description
Made with organic South African rooibos and honeybush, blended with orange peel and vanilla. Lightly carbonated and shelf stable, best served cold. Unsweetened, 0 calories. 0.00% ABV and no alcohol flavor.