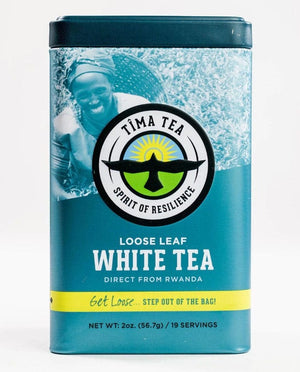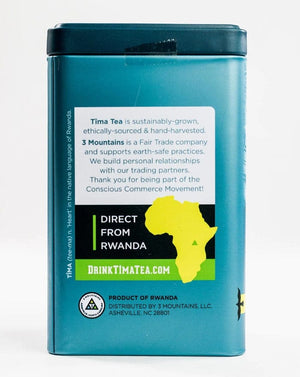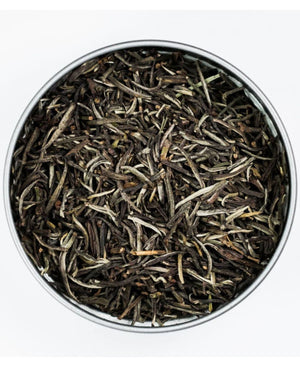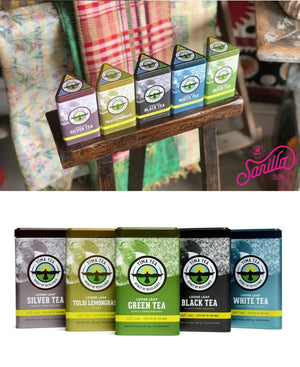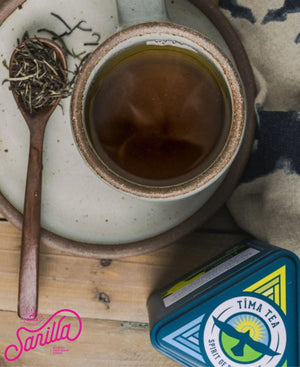 ABOUT:
White tea is the lightest in flavor and color of all types of tea from the Camellia Sinensis plant. The leaves are hand-picked only in the morning when the buds are open, then lightly oxidized and carefully sun-dried. This process allows for the highest count of antioxidants with the least amount of machine processing. It offers an earthy and fresh flavor, with floral notes. Low caffeine. 
PRODUCT HIGHLIGHTS:
Full leaf, minimal processing
Women-founded
Organically grown, pesticide-free
The purchase of this product helps to support a community of 100,000 people in Rwanda.
HOW TO ENJOY:
Simply drop a steep basket into the mug and measure according to the tin instructions. Less waste, better flavor.
PACK SIZE:
1 tin is about 19 servings and now available in 1/2 LB or 1 LB bulk bags.