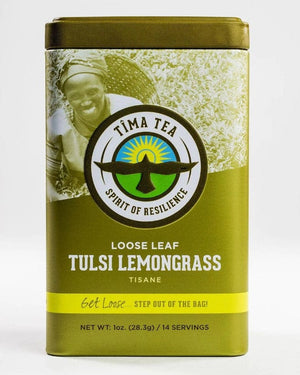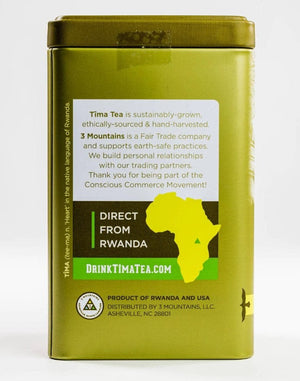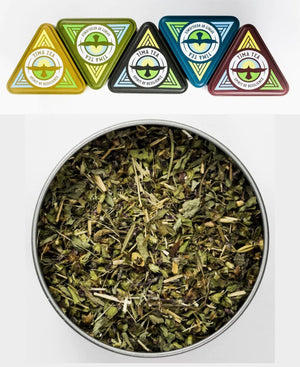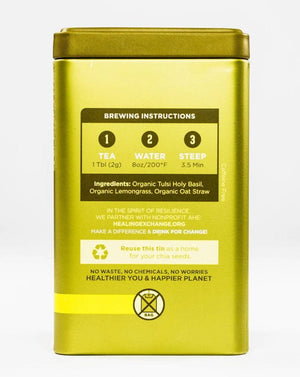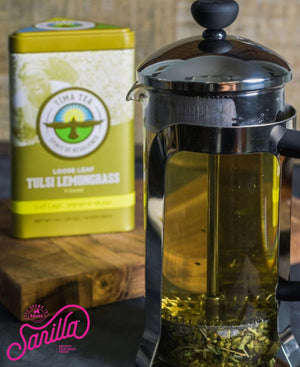 ABOUT:
Taste the spirit of resilience in our hand-crafted herbal tea blend, grown and harvested by a Women's Cooperative in Rwanda called Ubuzima. A combination of tulsi holy basil, lemongrass and oat straw / oat tops. Our oats are not grown or processed with any wheat. Grown without pesticides and using regenerative agriculture practices. Caffeine-free. 
PRODUCT HIGHLIGHTS:
Calming
Clean label
Direct trade
Women-founded and led
Organically grown, pesticide-free
The purchase of this product helps 55 women in Rwanda who support 250 children to move out of poverty.
HOW TO ENJOY:
Simply drop a steep basket into the mug and measure according to the tin instructions. Less waste, better flavor.
PACK SIZE:
1 tin is about 14 servings and now available in 1/2 LB and 1 LB bags.